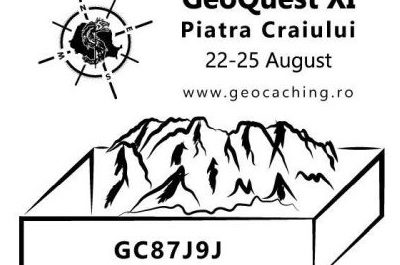 GeoQuest XI – 2019
GeoQuest este adunarea anuală a geocacherilor din România, dar nu numai.
Înarmează-te cu un GPS sau instalează aplicația Geocaching sau c:geo pe telefonul tău și vino să descoperi un altfel de drumeție și un altfel de a cunoaște oameni și locuri noi.
[RO] Ediția a XI-a a GeoQuest GC87J9J va avea loc în perioada 22 – 25 August în Piatra Craiului, județul Brașov, la pensiunea 7 Crai.
[EN] The 11th edition of GeoQuest GC87J9J will be between 22nd and 25th of August in Piatra Craiului, Brașov county, at 7 Crai guest house.
Mai multe informații/ More infos: www.facebook.com